Best Bad Credit Cards Of 2017
March 17, 2017, Written By Jason Steele
Having a troubled credit history does not mean that you are unable to get a credit card. In fact, having a credit card, and using it responsibly, is an important way to begin the process or rebuilding your credit. Thankfully, there are several types of cards that you can qualify for, even with a poor credit history.
One type of card is the secured credit card, which requires that applicants submit a refundable security deposit which then becomes their line of credit. Afterwards, these cards can be used just like normal credit cards. That means they can be used to easily reserve rental cars and hotel rooms, and may even offer rental car insurance. In addition, you will have to make minimum monthly payments, and will incur interest charges if you carry a balance. The advantage is that these cards are available to nearly all applicants, and your payments will be reported to the three major consumer credit bureaus.  In most cases, you must be able to prove your identity, and have fully discharged any bankruptcies.
Then, there are standard cards that are made for those who had some credit problems, but whose credit score is not considered bad. These cards will have less competitive rates and fees, but there are still some attractive products available from major card issuers with no annual fee. These products appeal to applicants who do not want to submit a security deposit.
Finally, those with bad credit might consider just using one of the many prepaid products available. These cards are not credit cards and the cardholder can never incur debt by using them. But since cardholders make no payments, these cards will not help, or hurt, their credit scores. Otherwise, they can be used in most places that accept credit cards, and they offer a more secure alternative to cash.
So here are the four best cards for 2017 for people with bad credit: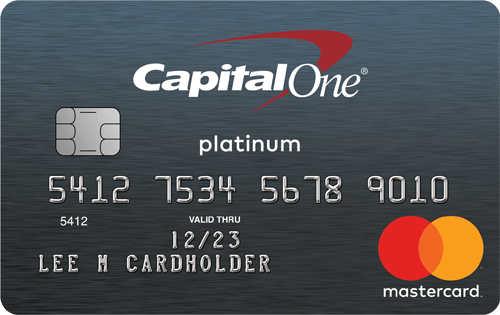 Capital One is one of the most highly respected credit card issuers that offers a secured card. New applicants of the
Capital One Secured Mastercard
submit a refundable security deposit of $49, $99, or $200 depending on their credit worthiness, and receive a credit line between $200 and $3,000. So this is one of the rare secured cards that actually offers some spending power beyond the amount of the security deposit.
You can then watch your credit score improve by using Capital One's Credit Tracker app, which even allows you to examine what would happen to your credit score under different possible scenarios. There is no annual fee for this card, and no foreign transaction fees imposed on charges processed outside of the United States.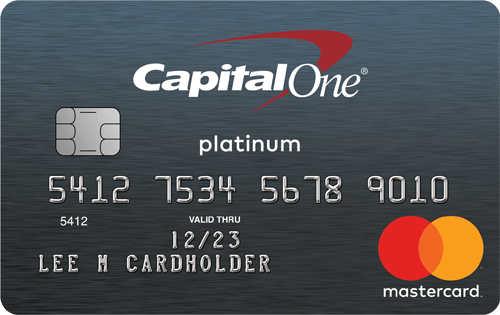 The
Capital One Platinum card
is Capital One's entry level, non-secured card, so it doesn't require a security deposit and is offered to those with average credit. In many cases, those who have used a secured card for at least a year, and have made all of their payments on-time, will qualify for a card like this.
With Capital One's Credit Steps program, cardholders who make their first five monthly payments on-time, will automatically be given a higher credit limit. This card also features Capital One's Credit Tracker app and has no foreign transaction fees. There is no annual fee for this card.
The
Milestone® Mastercard® – Bad Credit Considered
 is offered by Mid America Bank & Trust Company to applicants who wish to rebuild their credit. Like other entry-level standard credit cards, this is an excellent choice for those who are rebuilding their credit, but do not want to place a deposit down on a secured card.
It has an annual fee between $35 and $99, depending on the applicant's credit profile. Cardholders enjoy a 25-day grace period at the end of each statement cycle in which to make full payment to avoid interest charges. Finally, this card has a reduced 1% foreign transaction fee, as opposed to many card's 3% fee.
The Matrix Mastercard is offered by Continental Finance to those with a checking account and any credit score, and it boasts an easy application process and a quick decision. It offers an available credit limit of up to $500. The annual fee for this card is $125 the first year, and $96 annually after that. Cardholders also receive a grace period of 25 days, which means they have that amount of time after their statement is issued to avoid interest by paying their balance in full. This card is accepted anywhere that MasterCard is, and your on-time payments will be reported to the three major consumer credit bureaus.
---
---
---
About Jason Steele
Jason Steele is a freelance journalist and an expert on the credit card industry. He contributes to several of the top personal finance sites, and his work is syndicated to mainstream outlets such as MSN Money, Yahoo! Finance, and Business Insider.